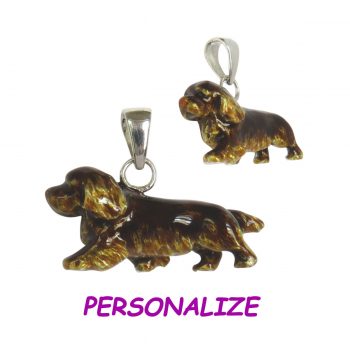 Scroll down for more views
This STUNNING STATEMENT will feature YOUR Sussex!
Just EMAIL a photo for our artist.
Size: 1.5" x 7/8" x 1/4" deep
Weight: 12.5 grams in 14K Gold - Over 5/8 ounce
Beautiful in gold or silver with our exclusive enamel overlay. You will love showing off your Sussex. If you choose the Sterling option for your Sussex, you may add the bail in 14K Gold to complement all your gold jewelry.
Other Views
Click on photos for closeup images