Hunting Horn Enamels
"Where Jewelry Comes to Life"
PERSONALIZE IT!
Your dog's color and markings turn any piece of our jewelry into
YOUR DOG!
Just EMAIL YOUR photo.
QUESTIONS?  Call Kathy at 203-733-2793.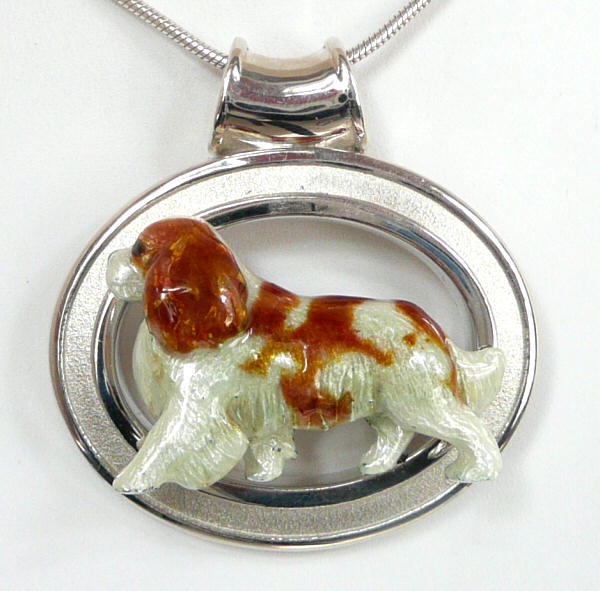 In the tradition of Fabergé, Hunting Horn Enamels are applied by hand, brush stroke by brush stroke,
layer after layer, on Gold or Sterling Silver. When fired in a kiln, the enamel and the precious metal fuse together, creating the luminous translucent beauty of this specialized technique.

We have one talented artist who creates our enamels, giving consistent beauty to each piece of art.