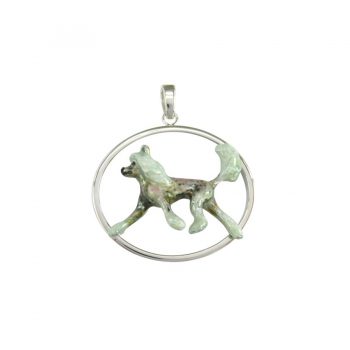 Scroll down for more views
Make this YOUR Crested.
Just  EMAIL your photos and our artist will do the rest !
Check out our EXCLUSIVE enamels
About Our Enamels
Size: 1.5" x 7/8" x 3/8" deep
Weight: 28.5 grams in 14K Gold -- Almost a full ounce
Your VERY OWN Chinese Crested from your photos, enhanced with a narrow oval. It just doesn't get any better. want the Crested without the enamel? Questions? Call Kathy at 203-733-2793.
Other Views
Click on photos for closeup images