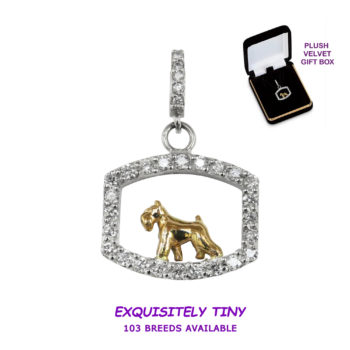 Scroll down for more views
EXQUISITELY TINY !
Blazing diamonds surround your favorite Dog Breed.
Sapphires or Rubies also available.
Size: Approx. 5/8" x 1/2" x 1/8" deep
Weight: N/A
Approx. 1/2 Carat of Diamonds. Wonderful alone or worn with other pendants. Fabulous as a bracelet charm. For other breeds, different gemstones, or gold color choices, please call Kathy at 203-733-2793.
Other Views
Click on photos for closeup images