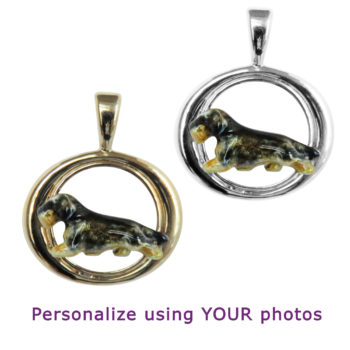 Scroll down for more views
A classic design that will stand the test of time.
Personalize!  Just EMAIL a photo of YOUR Wire Dachshund.
Size: Approx. 9/10" x 8/10" x 1/8" deep
Weight: N/A
The Wire, enameled by our exclusive artist here in the USA, is the focus for this outstanding pendant.
Other Views
Click on photos for closeup images