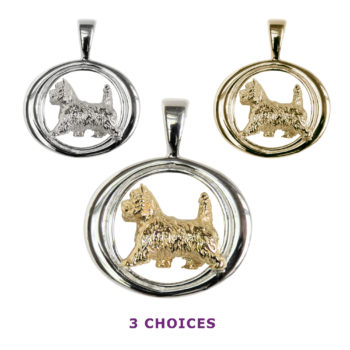 Scroll down for more views
Classic and outstanding!
All 14K Gold, all Sterling Silver, or a Stunning Gold Westie with a Sterling Silver Oval
Size: 7/8" x 3/4" x 1/8" deep
Weight: N/A
Our gorgeous Westie shines in our beautiful Oval. This piece is a wonderful size. Not too large or small...about as wide as a US nickel. Whether you choose 14K, Sterling or the Combo option, this will be a piece to treasure.
Other Views
Click on photos for closeup images