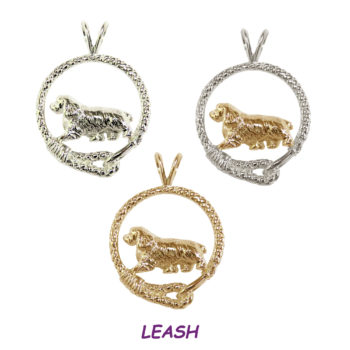 Scroll down for more views
Our Gorgeous Sussex Spaniel Trotting in our exclusive  leash !
The perfect complement for every outfit and available in 3 gorgeous CHOICES
All 14K, all Sterling, or with a 14K Sussex in a Sterling Leash !
Size: 1 3/8" x 1" x 1/8" deep
Weight: Approx. 12 grams in 14K Gold
You will love showing off your Sussex in gold or silver, or the ever versatile gold dog on our silver leash.
Other Views
Click on photos for closeup images