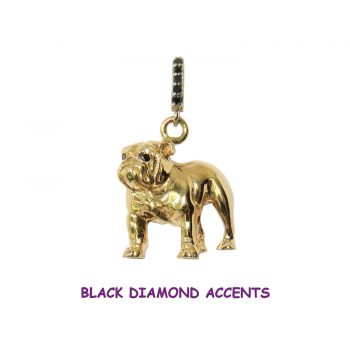 Simply Sensational in Gold or Silver!
 Our special Black Diamond Bail matches the Bulldog's eyes.
Size: 3/4" x 3/4" x 1/8" deep
Weight: Approx. 8.7 grams in 14K Gold
Black diamond eyes add the finishing touch to this marvelous Bulldog. Also works for a guy with the Black Diamonds ! Call Kathy for our selection of German steel black chains.
Other Views
Click on photos for closeup images