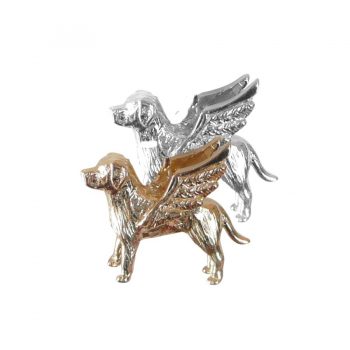 Scroll down for more views
The perfect charm to honor your memories
Wear it or Display It
Available in Solid 14K Gold in all 3 gold colors and in Sterling Silver.
Size: 5/8 x 5/8" x 1/4" deep
Weight: 5.5 grams in 14K Gold
In memory of that special Labrador, lovely to wear as a pendant or on a bracelet. FOR a Sterling Lab with 14K Wings, price $295, call Kathy at 203-733-2793 to order.
Other Views
Click on photos for closeup images