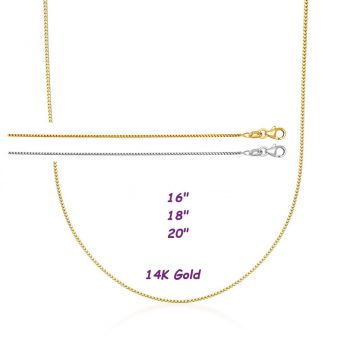 The chain you can wear 24/7
Yellow or White Gold available.

A perfect choice for most of our 14K Gold or Gold and Silver pendants
Beautiful and Durable
Size: Available in 16", 18" and 20" lengths. For other sizes, call Kathy at 203-733-2793.
Weight: N/A
Solid 14K Gold Franco Chain. A truly lovely chain and a great complement to our pendants. 1mm wide for strength and durability. I've worn mine 24/7 for 5 years and it looks like new !
Other Views
Click on photos for closeup images