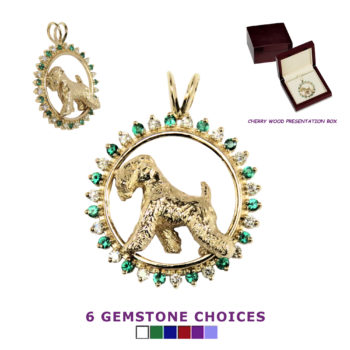 Scroll down for more views
A stunning statement for the Wheaten Lover!
Size: 1.25" across x 1/8" deep
Weight: N/A
Brilliant sparkling diamonds and gemstones surround our classic Wheaten. A piece to treasure for a lifetime! 6 gemstone choices, including all Diamonds. Whether Yellow or White gold, you'll love showing off this Wheaten.
Other Views
Click on photos for closeup images