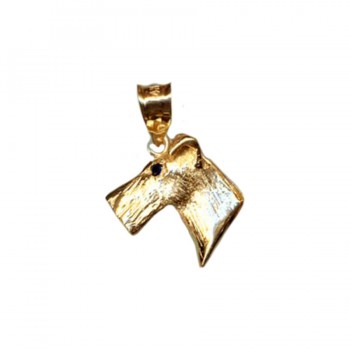 Lovely and discreet.   Perfect to wear alone or as a complement to other pendants.
Great tie tack or lapel pin.
A Black Diamond Eye gives the final sparkle.
Size: 5/8" x 5.8" x 1/8" deep
Weight: Approx. 4.5 grams in 14K Gold
This unique Airedale has a Black Diamond eyes for the final enhancing touch.
Other Views
Click on photos for closeup images