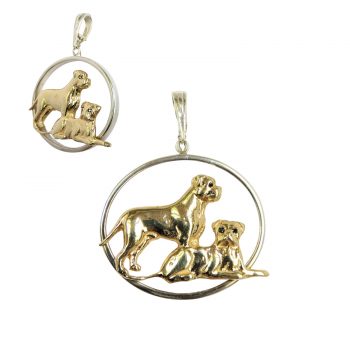 Scroll down for more views
Classic Simplicity, this pendant is a STUNNER !
Call Kathy to order with Enamel overlay, from a photo of YOUR BULLMASTIFFS !
Phone:  203-733-2793
Size: 1 5/8" x 1 1/2" x 1/8" deep
Weight: 26 grams in all 14K Gold
A dynamic duo; you will LOVE this piece !
Other Views
Click on photos for closeup images