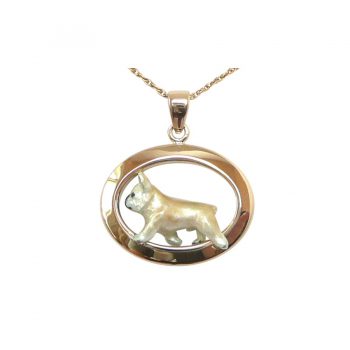 Scroll down for more views
 14K Gold or Sterling Silver Oval Featuring a Trotting Frenchie with
our exclusive enamel overlay.
Personalize this !  Our artist will create the Frenchie  from YOUR photo.
Just EMAIL the photo !
Size: 1" x 7/8" x 1/8" deep
Weight: 7.75 grams in 14K Gold Oval
This is the perfect oval to surround YOUR Frenchie! Just place your order, then email photos to kathy@huntinghorn.com.
Other Views
Click on photos for closeup images