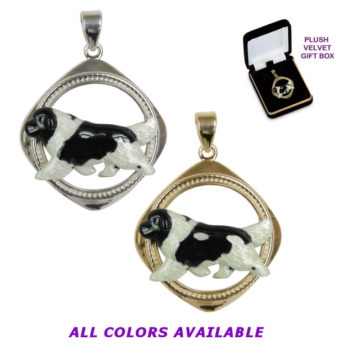 MAKE THIS YOUR VERY OWN Landseer, Brown, Grey, or of course BLACK

Our artist will customize using YOUR PHOTOS to create this lovely piece
After ordering, just  EMAIL your photos !
Size: 1" x .1" x 1/4" deep
Weight: 7.5 grams in 14K Gold
You'll love this distinctive yet classic look. Black is standard. To customize your Landseer, Brown or Grey just email photos to Kathy@huntinghorn.com. Of course, Black is always in style...I'll call to confirm. Our plush velvet gift box is included with every purchase.
Other Views
Click on photos for closeup images