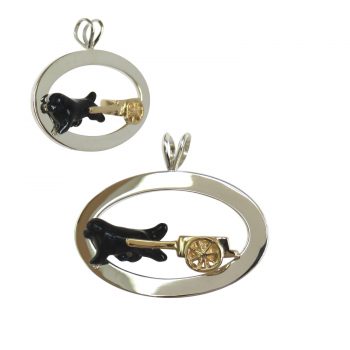 MAKE THIS YOUR VERY OWN Landseer, Brown or Grey
Our artist will customize using YOUR PHOTOS to create this lovely piece in YOUR Newf's color
After ordering, just EMAIL your photos !

Size: 1.5" x 1" x .2" deep
Weight: Not applicable
Gorgeous! This special cart is solid 14K gold. The Black color is standard. For Landseer, Brown or Grey just email photos to Kathy@huntinghorn.com.
Other Views
Click on photos for closeup images