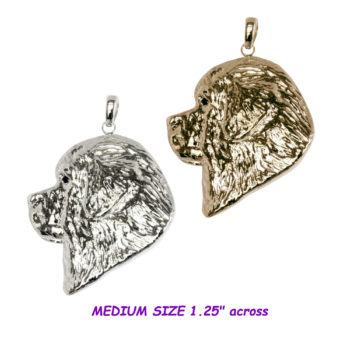 Scroll down for more views
Our Newfoundland head pretty much says it all!
Black Diamond Eye.
Size: Approx. 1.25" across x 1/8" deep
Weight: Approx. 19.1 grams of 14K Gold
Lovely Newfoundland head designed using the breed standard. Black Diamond Eyes are the finishing touch, whether you choose gold or silver. We can add a gemstone collar ! Call Kathy at 203-733-2793 for options.
Other Views
Click on photos for closeup images