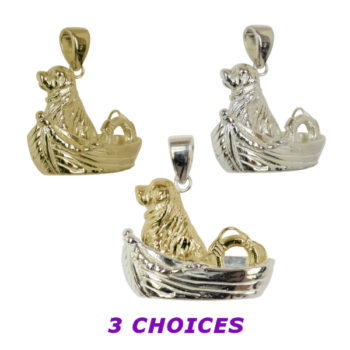 Scroll down for more views
A gorgeous piece to treasure forever !
All 14K Gold, all Sterling Silver, or a Stunning Gold Dog with a Sterling Boat and Life Ring
Size: 1.1" x 1" x 1/8" deep
Weight: 12.5 grams in 14K Gold - Over 5/8 ounce
What could be better to represent the Newf as the ultimate water dog? Our boat and life ring are perfect accompaniments for our life saving dog.
Other Views
Click on photos for closeup images