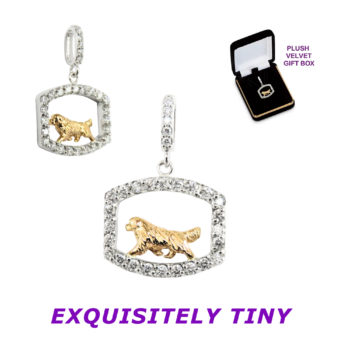 Scroll down for more views
A gorgeous piece to treasure forever !
Wear it alone, or layer it with other favorite pieces.
Sapphires or Rubies also available.
Size: 5/8" across x 1/8" deep
Weight: 6.5 grams in 14K Gold
This may well be your favorite Newfoundland pendant. Tiny and gorgeous, the diamonds blaze around the perfect trotting Newfoundland. Also super on a charm bracelet. A piece to treasure.
Other Views
Click on photos for closeup images