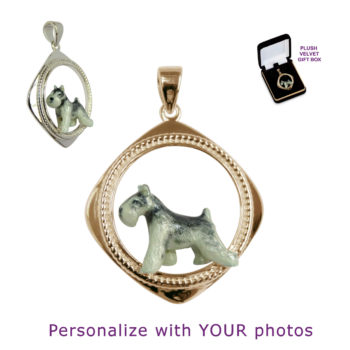 Scroll down for more views
Our gorgeous beaded diamond shape features YOUR Schnauzer.
Just EMAIL a photo of your Schnauzer after placing your order.
Size: 1.25" across x 1/8" deep
Weight: N/A
Our beaded diamond shape is the perfect frame for your trotting Mini Schnauzer. Our USA artist will use YOUR photos to create this special memory piece.
Other Views
Click on photos for closeup images