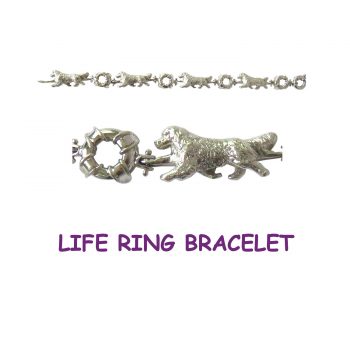 Scroll down for more views
Honoring the Water Dogs !
Even the clasp is a Life Ring !
Size: This bracelet is our standard length of 8 1/3". For other sizes, please call Kathy at 203-733-2793.
Weight: 31..3 grams in Sterling; 39 grams in 14K Gold ( 1.3 ounces)
A Marvelous Statement Bracelet !
Other Views
Click on photos for closeup images