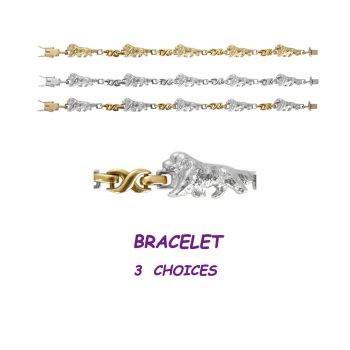 Scroll down for more views
Smooth as Silk on Your Wrist
14K Gold, Sterling Silver, or Sterling dogs with 14K links and clasp.
All are Winners !
Size: Each dog about 5/8" x 1/3" x 1/4" deep. Standard bracelet length is 7.5". For other lengths, call Kathy at 203-733-2793.
Weight: Approx. 25 grams in 14K Gold
So comfortable, you will wear this every day ! A stunning statement bracelet.
Other Views
Click on photos for closeup images