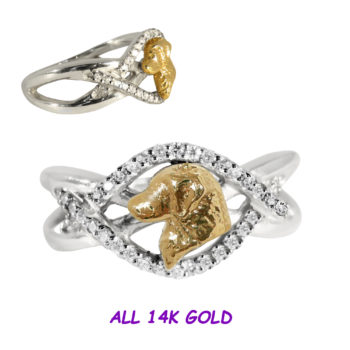 Scroll down for more views
Gorgeous and totally comfortable.
This ring flows around the finger and is perfect to wear every day.
Full cut diamonds highlight the Golden Retriever head.
Size: 1/2" at widest point.
Weight: N/A
The contrasting gold colors with the sparkling diamonds make this ring a showpiece that you'll love to wear.
Other Views
Click on photos for closeup images