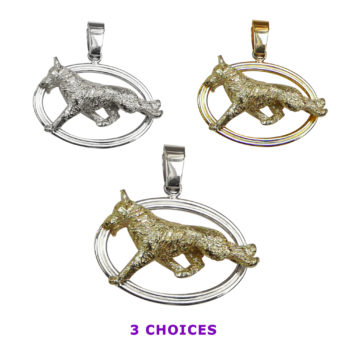 Scroll down for more views
Wear it 24/7 !
Size: 1" across x 7/8" high x 1/8" deep
Weight: 9.5 grams in 14K Gold
No matter the occasion you'll love showing off this German Shepherd pendant. Our exclusive double oval is the perfect frame for our trotting 3D German Shepherd. Choose your favorite-All 14K Gold, Sterling Silver, or the ever popular Combination of the two.
Other Views
Click on photos for closeup images