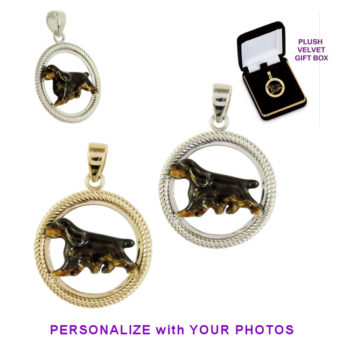 Scroll down for more views
A gorgeous piece to treasure forever !
Make this YOUR Field Spaniel.
EMAIL the photos after you place your order.
Size: 1" across x 1/8" deep
Weight: N/A
Trotting in our braided circle, the Field Spaniel will be YOUR dog! Just email photos to Katthy@huntinghorn.com after you place your order. Our artist will use YOUR photos to make this piece . Whether 14K Gold or Sterling Silver, this is a piece to treasure.
Other Views
Click on photos for closeup images