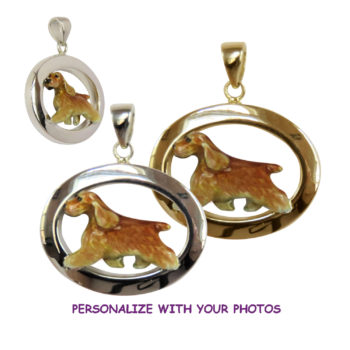 ONE TIME SALE…ENDS 6/11/20
SAVE $150 on Sterling
A Classic English Cocker that is totally YOUR dog from YOUR photos!
EMAIL
a  photo of your English Cocker for our artist !
Size: 1" x 7/8" x 1/8" deep
Weight: 7.5 grams of 14K Gold
The extraordinary enamel artwork and unique design make this a piece to cherish.
Other Views
Click on photos for closeup images