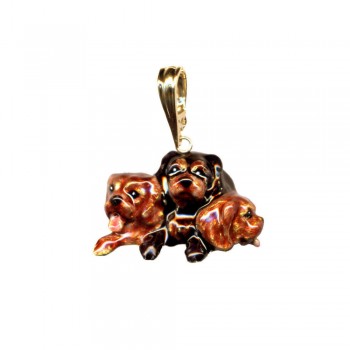 A trio of colorful Cavalier Puppies!
Shown in Ruby and Black/Tan, all colors are spectacular in this design.
 ALL 4 Colors are AMAZING when our artist uses YOUR photos of YOUR  Puppies!
Just EMAIL photos for our artist.
Size: Approx. 1.75" x 1" x 1/4" deep
Weight: Approx. 24 grams in 14K Gold
Make this piece a memory with photos of YOUR Cavalier puppies ! Lovely as pin/brooch or pendant.
Other Views
Click on photos for closeup images