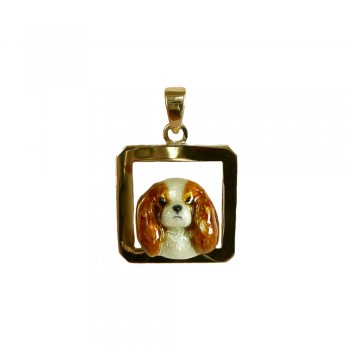 For the gal who likes to make a statement !
Gorgeous in all 4 colors.
Just EMAIL a photo for our artist to use to make this YOUR Cavalier.
Size: Approx. 7/8" x 7/8" x 1/4" deep
Weight: Approx. 12.1 grams of 14K Gold
The open square perfectly shows off the darling Cavalier head.
Other Views
Click on photos for closeup images