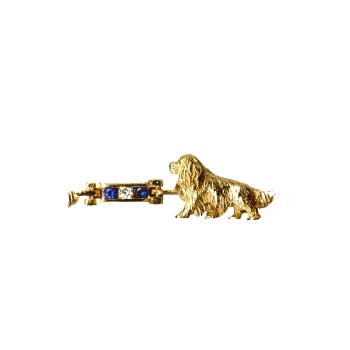 Full Bracelet Shown Below.
Stunning!
A bit more narrow than our Gemstone Link Bracelet with Medium Trotting Dogs.
As comfortable as it is beautiful.
6 Gemstone Choices, shown on the right.
Size: Each Dog: 5/8" x 3/8" x 1/8" deep
Weight: Approx. 21 grams in 14K Gold, for a 7.5
Standard length is 7.5" For other sizes, please call Kathy at 203-733-2793.
Other Views
Click on photos for closeup images