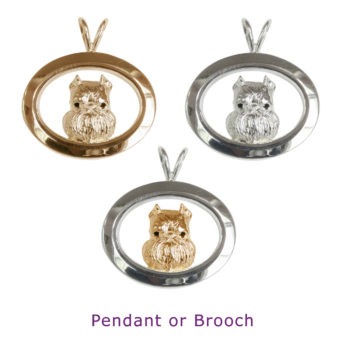 Scroll down for more views
Black Diamond Eyes add special sparkle to our Griffon Head.
Size: 1.25" across x 1.1" high x 1/8" deep
Weight: Approx. 12 grams in 14K Gold
Gorgeous as a pendant or elegant as a brooch. This lovely piece will complement any outfit and stand out at any occasion. Black Diamond eyes call attention to the special Griffon eyes.
Other Views
Click on photos for closeup images