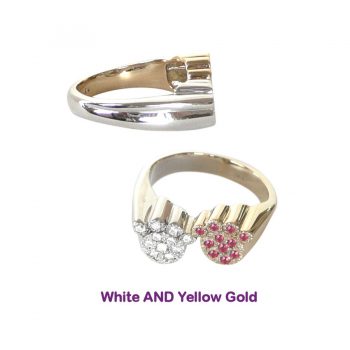 Scroll down for more views
Stunning !   Comfortable !  A Show Stopper !
You will LOVE this ring.
Size: Each paw approx. 1/3".
Weight: Approx. 8 grams in 14K Gold, depending on size.
Check out the design details ! The ridging on the sides and top of the paws make this ring unique. The white gold paw always has Diamonds. Choose Rubies, Sapphires, or Diamonds to complement the yellow gold paw. A perfect ring for all dog lovers. Hand made here in the USA.
Other Views
Click on photos for closeup images