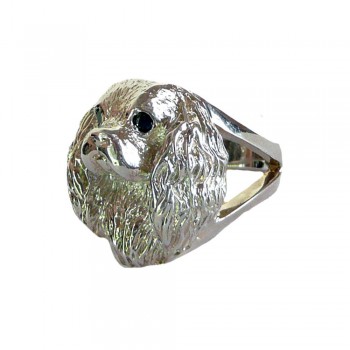 BOLD & BEAUTIFUL !
Whether Gold or Sterling,
this ring is
JUST GORGEOUS !
Size: The 3D Cavalier head is 1" x 1" x 1/4" deep.
Weight: Approx. 16 grams in 14K gold for a size 7 ring.
Black Diamond eyes glitter on gold or silver. Other gemstones available on request. We will size at no charge, should you choose your size incorrectly. Slight upcharge in 14K for sizes 10 and up. Call Kathy at 203-733-2793 if details are needed.
Other Views
Click on photos for closeup images