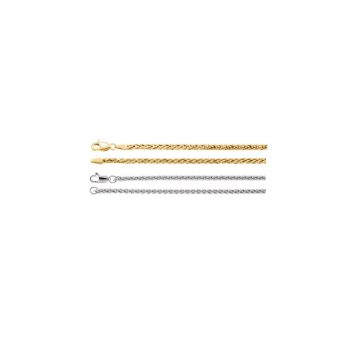 Scroll down for more views
Spectacular !
Softly Gold and Flexible
Wear it alone or with a statement pendant.
Size: Available online in 16", 18" or 20". 2.4mm in width. Call Kathy at 203-733-2793 for a 24" length.
Weight: Not Applicable
This gorgeous chain is a statement all by itself.
Other Views
Click on photos for closeup images