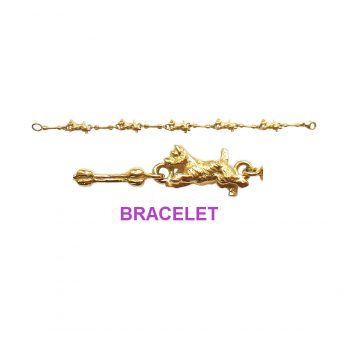 A Stunning and Unique Bracelet you can wear 24/7.
Beautifully detailed, yet sturdy for everyday wear.
Stacks well with other favorite bracelets
---
Call Kathy at 203-733-2793 for other link options or with questions
Size: 7.5" in length; Each link 1/2" Call Kathy for other sizes 203-733-2793
Weight: Approx. 18 grams in 14K Gold.
Absolutely gorgeous! Works well as a stacking bracelet, but strong enough to wear 24/7.
Other Views
Click on photos for closeup images