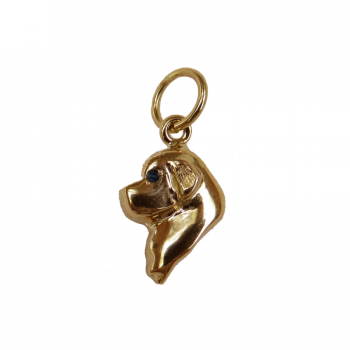 Just a MARVELOUS Charm !
Can also be worn as a pendant.
Size: 9/16" x 7/16" (Size of a dime)
Weight: 3.2 grams
Beautiful on both sides ! 14K Gold with a Black Diamond eye on the head and a White Diamond on the finished back complete this lovely look. Wear as a charm or a pendant.
Other Views
Click on photos for closeup images