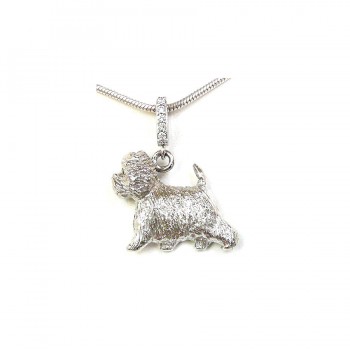 Scroll down for more views
A perfect size to wear every day.
Diamonds add the sparkle.
Size: 7/8" x 5/8" x 1/8" deep
Weight: 4.03 grams of 14K Gold
Our Gorgeous trotting Westie with a perfect head, wonderfully accented with Black Diamonds Eyes. The gemstone bail (your choice) adds the final touch.
Other Views
Click on photos for closeup images