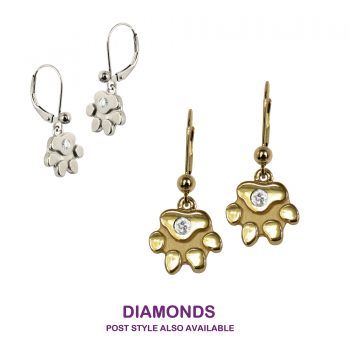 Scroll down for more views
Hand-set, brilliant cut 2mm Diamonds, Rubies, or Sapphires provide the Perfect Accent.
Size: Each Paw is 4/10" x 4/10" x 1/16" deep
Weight: 3.5 grams in 14K gold per pair
These just might be your FAVORITE earrings. Just enough bling to wear every day. The post version has Omega clips as this is the most loss proof option available. Also available as lever backs.
Other Views
Click on photos for closeup images