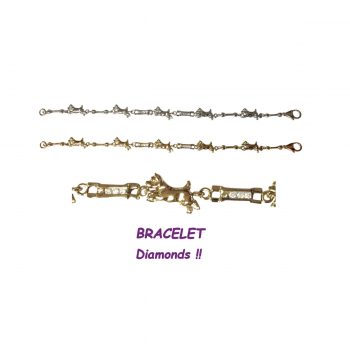 Scroll down for more views
 Love it around the clock !
You never need to take this off
Fabulous worn with your watch or stacked with other bracelets
Genuine gemstones perfectly finish this look.
Size: Our standard bracelet length is 7.5". For other sizes please call Kathy at 203-733-2793. Bracelet width is 3/8".
Weight: Approx. 14 Grams of 14K Gold
Cairns running between bone links with the center dog surrounded by gemstones...your choice ! This is a very sturdy bracelet that can be worn all day every day.
Other Views
Click on photos for closeup images