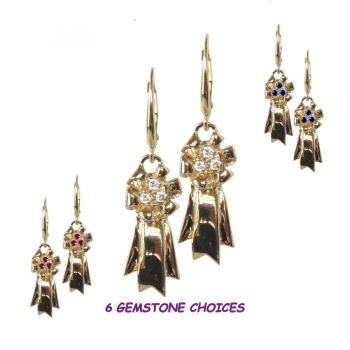 Scroll down for more views
Fabulous earrings
Whether posts or lever backs, you will love showing these off !
Pick your favorite color.
Size: 1" long x 1/3" wide
Weight: 5.6 grams in 14K Gold for the pair
Ribbon earrings highlighted with 3 genuine gemstones. Your choice of 6 precious gems. For additional choices, call Kathy at 203-733-2793.
Other Views
Click on photos for closeup images