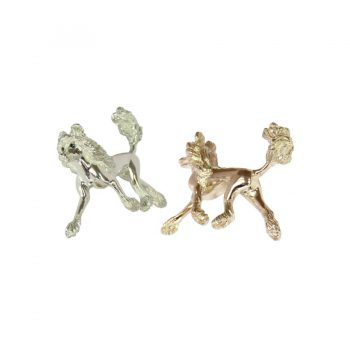 Scroll down for more views
Large and Lovely 3D Sculpture Pendant
Available in Solid 14K Gold in all 3 gold colors and in Sterling Silver.
Black Diamond eyes
Size: 1.5" x 7/8" x 3/8" deep
Weight: 12.5 grams in 14K Gold
Large Trotting Chinese Crested highlighted with Black Diamond Eyes. This is a total 3D Crested...not flat on the back. Refer to photos below. Stunning in Solid 14K Gold or Sterling Silver.
Other Views
Click on photos for closeup images