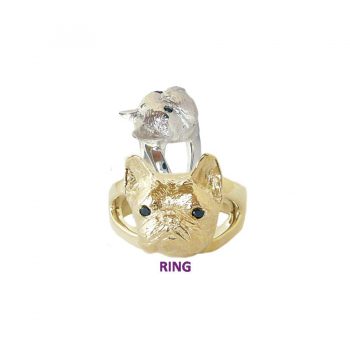 Scroll down for more views
Whether 14K Gold or Sterling Silver, this ring will be a favorite!
Size: Head is approx. 1/2" x 1/2" x 1/4" deep
Weight: Approx. 10 grams in 14K Gold
Black Diamond eyes enhance this fabulous Frenchie ring. The complementary Y Shank is totally comfortable. A slight upcharge for sizes greater than 9 in 14K; all Sterling prices remain the same, regardless of size.
Other Views
Click on photos for closeup images