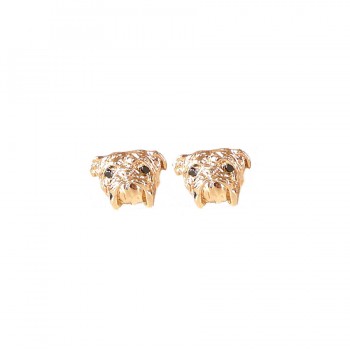 Whether posts or lever backs, these earrings are a Show Stopper !
Each Bulldog head is enhanced with Black Diamond Eyes.
We use the finest in earring components, whether you choose gold or silver.
Size: Each head is 1/2" x 1/3" x 1/8" deep. (14mm across) Larger Bulldog heads available on request; call Kathy at 203-733-2793.
Weight: Each head is approx. 4 grams in 14K Gold, plus the post or leverback.
If posts are ordered in gold, we use the Omega clip, as shown in our illustration below. These are the most loss proof design for posts. Leverbacks that close around the ear are used for dangling designs.
Other Views
Click on photos for closeup images