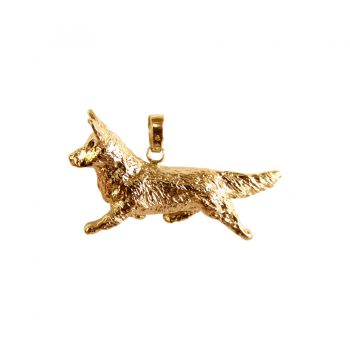 Large and Lovely 3D Sculpture
Available in 14K Gold in all 3 gold colors and in Sterling Silver.
Size: 1.5" x 3/4" x 3/8" deep
Weight: Approx. 13.5 grams in 14K Gold (almost an ounce)
Our Lovely trotting Cardigan is finished with Black Diamond eyes. True to the standard for the Cardigan Corgi breed. Call Kathy to order with customized enamel overlay from YOUR photos.
Other Views
Click on photos for closeup images