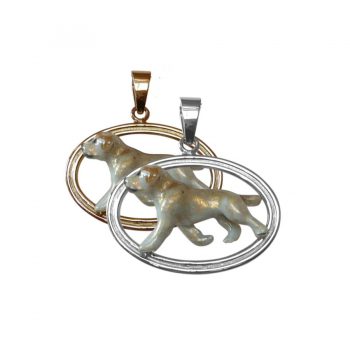 Scroll down for more views
Beautifully simple !
For other Lab colors, just call Kathy and order.  203-733-2793
Size: 7/8" x 5/8" x 1/8" deep
Weight: 2.3 grams in 14K Gold for oval; 1.8 in Sterling for oval
14K Gold or Sterling Double Oval Pendant with Yellow Enamel Labrador Retriever. Perfect for everyday or for that special occasion.
Other Views
Click on photos for closeup images