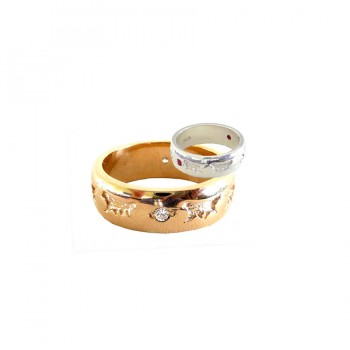 Stunning !
Wear your Newfoundland every day in perfect comfort !
Your Choice of 6 Gemstones
Size: Band is .28" wide (6.7mm)
Weight: Approx. 8.2 grams in 14K Gold, Size 7.5
Stunning Comfort ring with Recessed trotting Newfoundlands, enhanced with 2 Gemstones. For gemstones other than the 6 choices shown on our Order Form, please call Kathy at 203-733-2793.
Other Views
Click on photos for closeup images