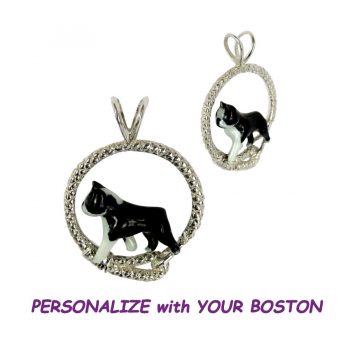 Scroll down for more views
Celebrate your Boston in our exclusive leash design!
EMAIL with photos of YOUR Boston for our artist.
Size: Leash diameter 1.1"
Weight: 7.2 grams in 14K Gold
Whether you choose gold or silver, your BOSTON will stand out in our exclusive leash. Questions? Call Kathy at 203-733-2793.
Other Views
Click on photos for closeup images