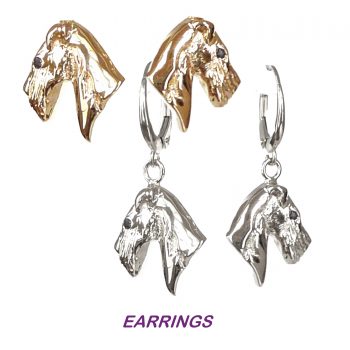 Scroll down for more views
Beautifully Airedale !
Posts or Lever backs.
A Black Diamond eye adds that necessary bit of sparkle.
Size: Each head approximately 5/8" x 3/8" x 1/16" deep
Weight: Approx. 6.5 grams in 14K Gold, plus leverbacks
Each earring is beautifully detailed and has a Black Diamond eye for that extra sparkle.
Other Views
Click on photos for closeup images