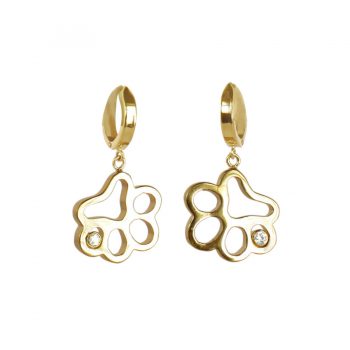 Beautiful Paws make Fabulous Earrings !
Lever-backs only.
For other paw sizes, call Kathy at 203-733-2793
Also call for Sterling.
Size: Approx. 1/2" across. About the size of a dime. 17.6mm.
Weight: 3.2 grams in 14K Gold (each)
Horseshoe lever-backs add the finishing touch to these special paw earrings. And of course the Diamond is Spectacular. All gold colors available.
Other Views
Click on photos for closeup images