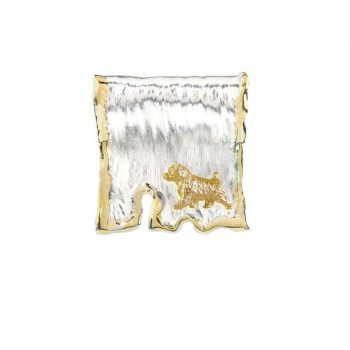 Scroll down for more views
For those who like their jewelry LARGE !
Contact Kathy EMAIL should you like to see YOUR breed before ordering.
Size: 2" X 2"
Weight: 4.75 grams of 14K Gold in Norwich Terrier, plus the hand applied 14K gold wire edging.
Artist Shelli has created this stunning "Torn" edge pendant, used here as a backdrop for our Norwich Terrier in 14K Gold. This piece is totally large and lovely. Oh yes, it will NOT tarnish !
Other Views
Click on photos for closeup images