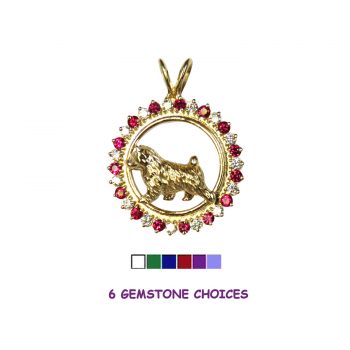 Scroll down for more views
A Stunning Classic Piece that stands the test of time.
6 Gemstone Choices.
The All Diamond choice  is always a favorite.
Or choose Diamonds with Rubies, Emeralds, Sapphires, Amethysts, or Tanzanite.
Size: 1.25" X 7/8"
Weight: Approx. 3 grams in 14K gold.
A gorgeous classic piece that is sure to be a favorite.
Other Views
Click on photos for closeup images